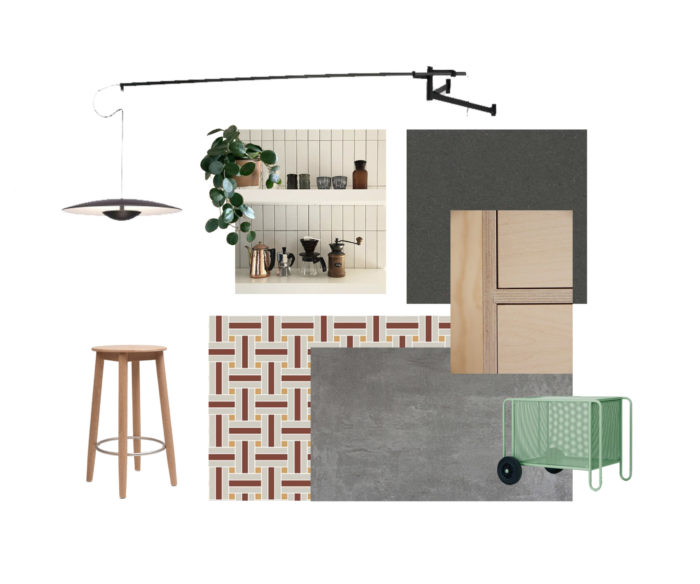 Located in a very important commercial and business axis, Buna Café is an space in which you can enjoy an specialty  coffee in a modern and welcoming environment.
It is a space of small dimensions with simple and clean forms, but with great importance in the details, reinforcing the  passion in the preparation of this specialty coffee and the closeness that we want to show the client.
What the designers wanted to transmit in this space is the cleanliness and purity with which a coffee is prepared, as if it  were a laboratory. But without leaving aside the comfort and the warmth, taking care of every detail so that the client  enjoys it. A space in which everything is in harmony and balance, where there is no competition between design and  product, where the aroma of coffee is part of a space created by and for the enjoyment of it.
Based on the importance that Buna has for the environmental impact, for the construction of the space it has been sought  to use mostly proximity, recycled and organic materials, such as valchromat (recycled wood chip with organic dyes) or  mosaic and tiles, manufactured a few kilometers from the city. The preparation area has been designed as a rectangular  bar at one height, where the client can see the whole process while, as the Portuguese tradition dictates, he enjoys his  coffee in the same bar. For those who want to enjoy their coffee with more tranquility, a bench framed in the window has  been designed taking advantage of the morphology of the premises and a corner has been created where comfort is the  main thing. Natural vegetation also plays an important role in this space. They have located planters with auto watering in the window and in the interior, as well as in the baths, which does the space still more alive.